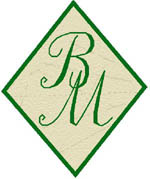 BorMar™
Provider of Quality Customized CD Business Cards.
Personal CD Business Cards

Custom CD-Based Presentation Cards

Security Encryption

Eliminate the cost and inconvenience of travel

Can be shipped in an envelope

Always adaptable to your ongoing needs
Personal CD Business Cards
have a 50MB data capacity
and are played simply by
inserting the card into the
inner tray of any CD-ROM
drive. Although rectangular
in shape they play just like
a round disk and their unique
shape makes them stand out
in any Rolodex™ and attract
the curiosity of onlookers.
In addition to the business
card application, CD cards
are perfect for 3-5 minute
presentations containing
video, music and narration
and can be linked to your
website -- an ideal way to
help increase your hit count.